Regular price
Sale price
$10.00 AUD
Unit price
per
Sale
Sold out
Give a special somebody the gift of KAKAO. 
Gift cards are delivered by email to the recipient and contain instructions to redeem them at checkout. 
View full details
KAKAO Signature Blend & Pure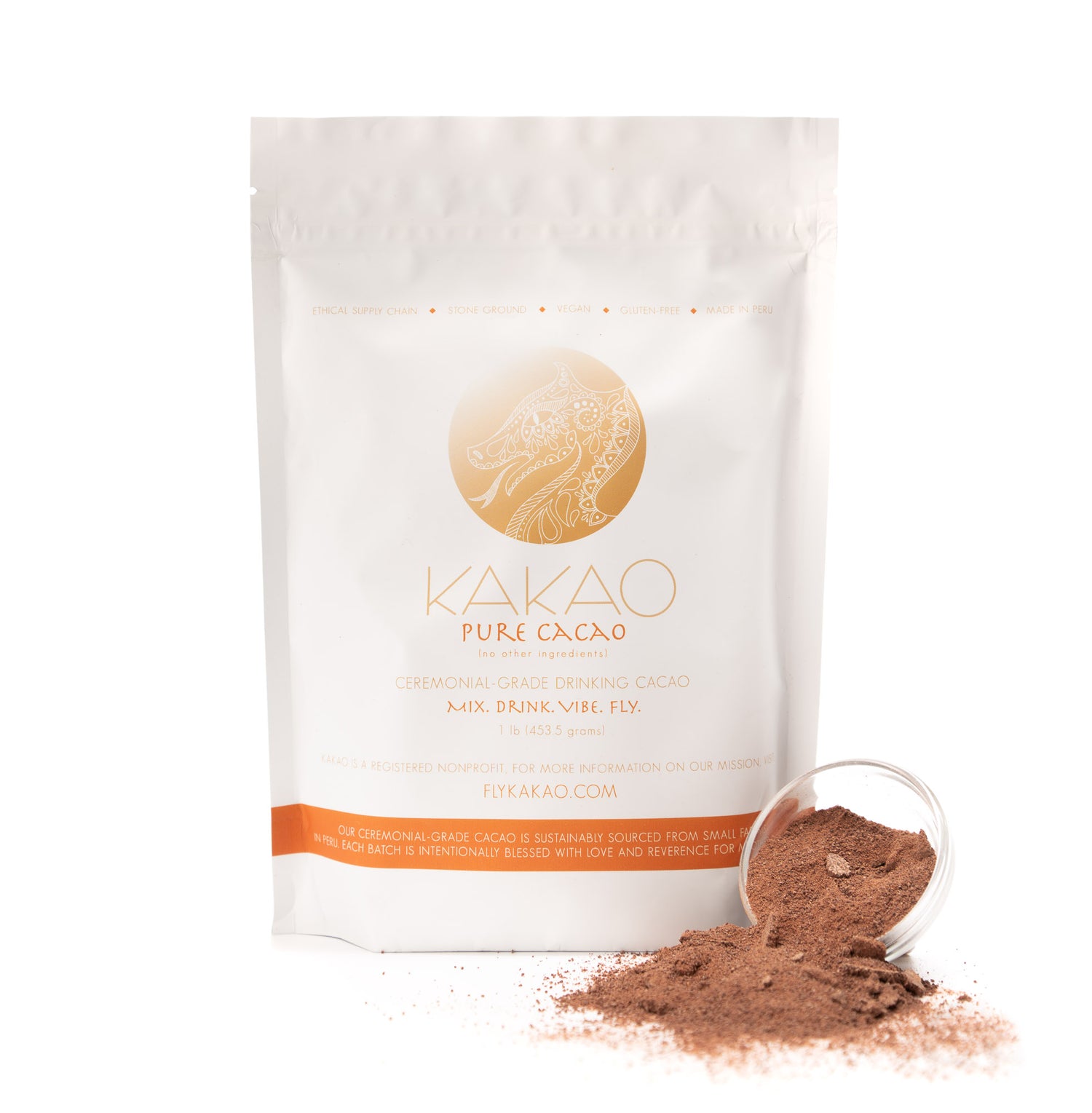 Ingredients (100% Organic, Ethically Sourced from Wild, Family Owned Farms) - Click to expand

KAKAO SIGNATURE BLEND:

1. Cacao Paste Made With Whole Native Cacao Beans*

2. Panela**

3. Vanilla Bean

4. Chile

*Specific strain/variety: Cacao Chuncho from Peru

**Panela: organic unrefined sweetener. High in minerals and known for its healing properties.

-

KAKAO PURE:

Cacao Paste Made With Whole Native Cacao Beans*

*Specific strain/variety: Cacao Chuncho from Peru
Stone Ground, Minimally Processed and Produced with Intention

Never tempered or conched. Stone ground only. Whole beans always.

Every batch is intentionally made and blessed.
NOT a block (in non-summer months)

KAKAO is not sold as a solid block, but rather as a granular product that you can easily scoop.

But rest assured, this is Ceremonial Cacao Paste that you're looking for.

If KAKAO was left in the sun, it would melt and return to its original block form, which we simply chopped in a food processor for your convenience.

In non-summer months, it will arrive to your doorstep as a granular product that you can scoop easily with a tablespoon.

If your KAKAO melts while in transit, click here for instructions.
Nutrition Facts

KAKAO Signature Blend Nutrition Facts:

Serving Size: 4 tbsp (38g) Calories: 170  Fat: 12g  Sat. Fat: 7g  Trans Fat: 0g  Sodium: 0mg  Total Carbs: 19g  Sugar: 9g  Dietary Fiber: 9g  Protein: 4g 

KAKAO PURE Nutrition Facts:

Serving Size: 3 tbsp (28g) Calories: 126  Fat: 11g  Sat. Fat: 6g  Trans Fat: 0g  Sodium: 0mg  Total Carbs: 9g  Sugar: 0g  Dietary Fiber: 8g  Protein: 3.5g 
No Refined Sugar, Vegan, Gluten Free, Dairy Free, Organic, Beyond Fair Trade

+ Infused with intention, love and blessings by our Founders and Team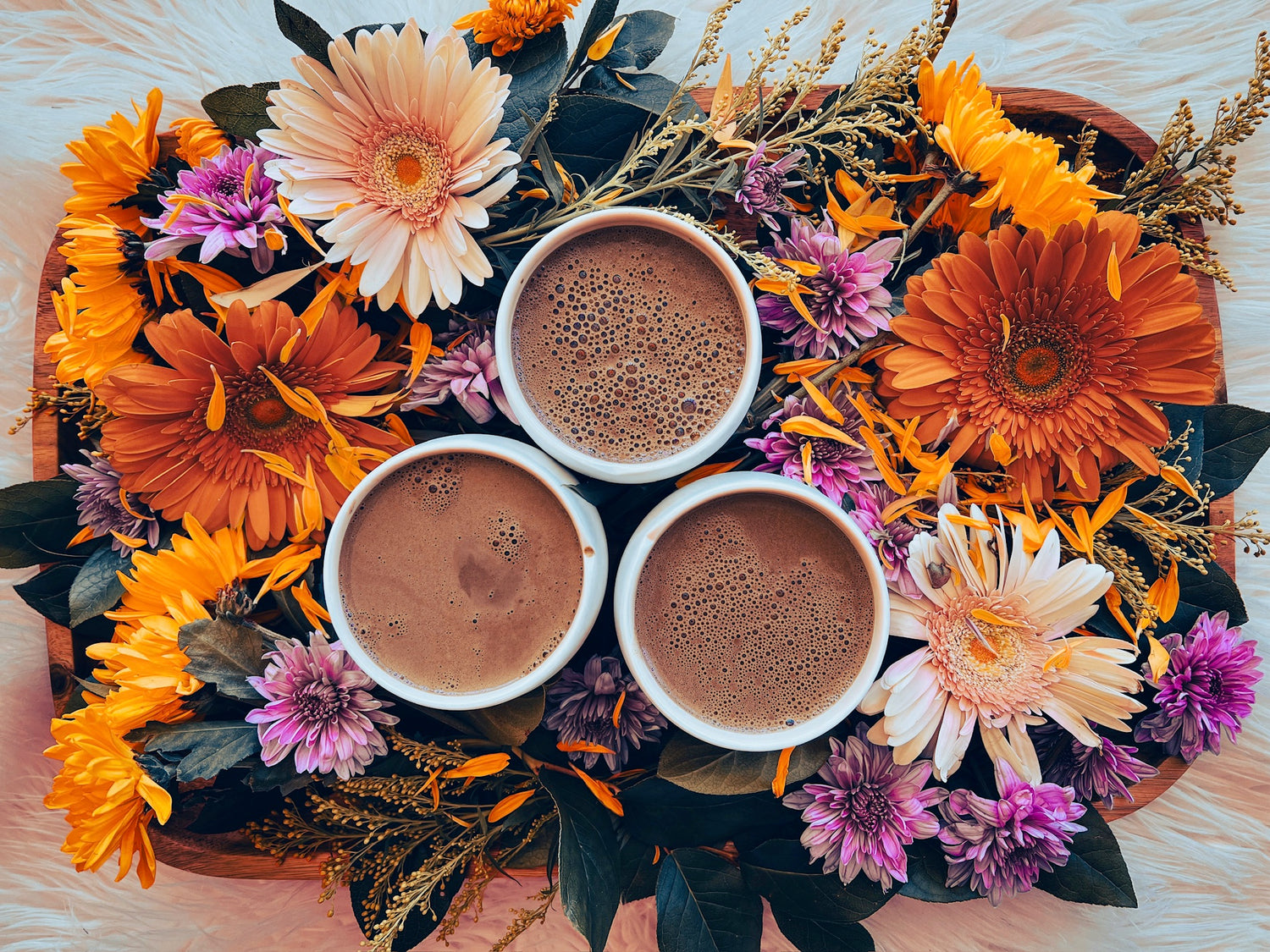 How is KAKAO different from the cacao powder at the store?
Learn what makes KAKAO unique and what makes it so powerful.
READ MORE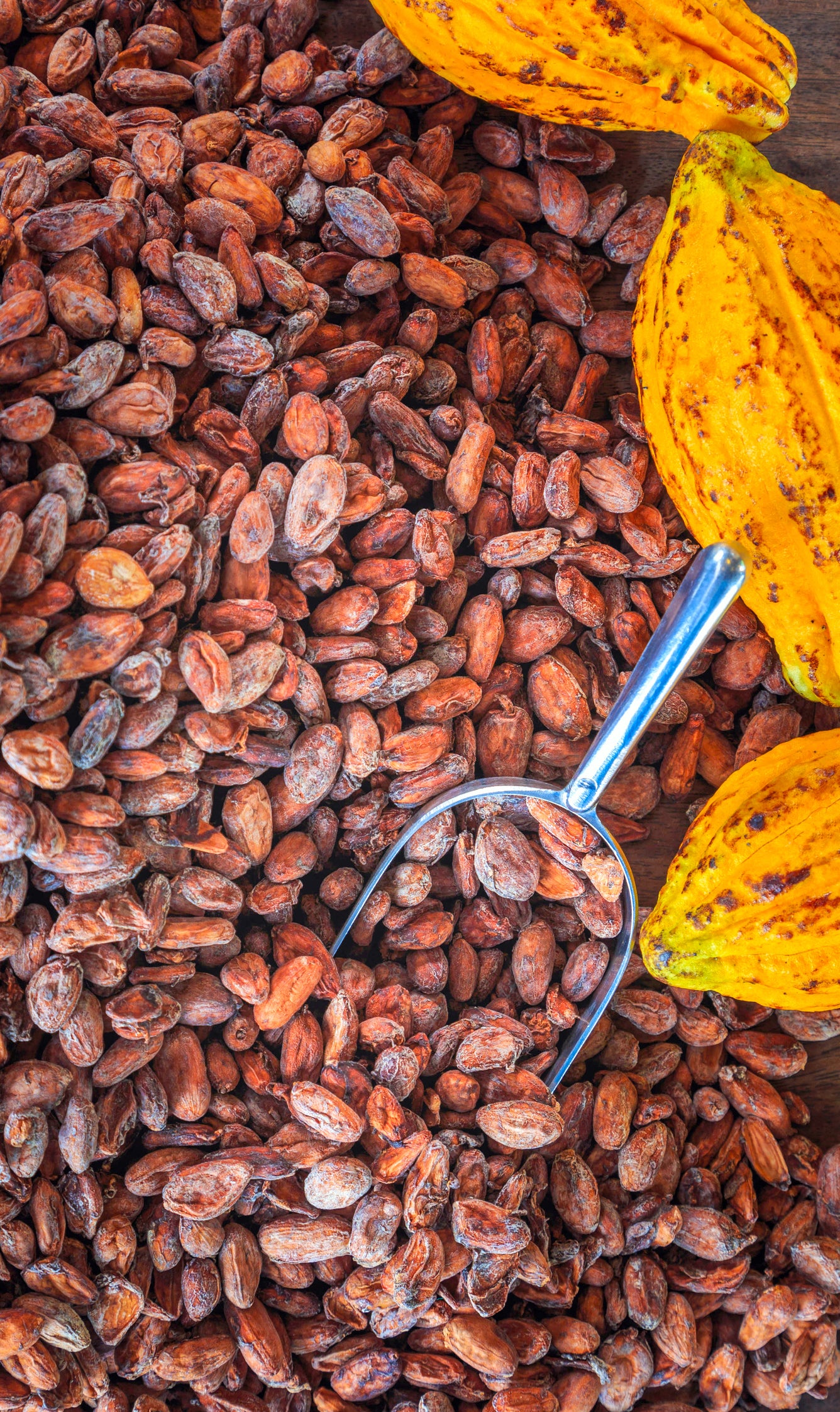 Why choose KAKAO?
1. First heirloom drinking chocolate to the western market (Est 2015).
2. Registered 501c3 Non Profit, with a mission to preserve true native strains of cacao and to support the farmers + communities that cultivate them.
3. DIRECTLY traded; NO cooperatives (due to lack of transparency in sourcing + farmer pay)
4. ONLY Native, Non Hybridized Cacao Beans
5. Woman owned organization committed to core values of living and leading with intention, integrity, authenticity and transparency at every level.
6. Beyond fair trade for all ingredient sourcing
7. Stone ground and minimally processed
LEARN MORE
Return Policy

All sales are final and non refundable nor exchangeable.

-

Please note that we source our cacao from wild farms and the taste may change from time to time. Please allow for a small adjustment period, especially if you've been working with other types of cacao recently. KAKAO is committed to sourcing directly from small wild farms and honoring the origins of this sacred gift from Mother Earth.

-

*NOTE ON MELTED KAKAO: If you receive your KAKAO and it has melted back into paste/block form, please click here for instructions. There are no refunds or exchanges for melted KAKAO, as it is entirely safe and up to par with our standards of taste, texture and quality.

-

Read our full return policy here.